Investors, Brace Yourselves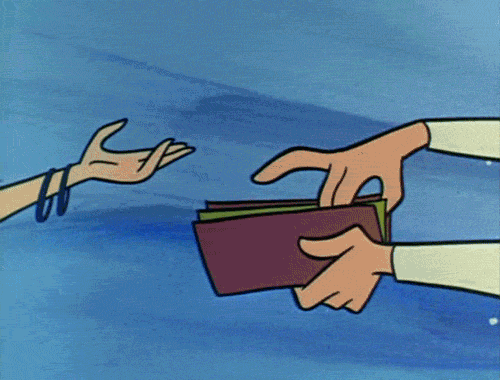 If nothing else, the financial and political omnicrisis presented by the UK over the past two months shows that things can fall apart quickly.
The advice from top strategists is that investors should "brace themselves" for what's to come in 2023, as things are likely to go from bad to worse with the perpetual weakening of the yen, deteriorating liquidity on credit and even market rates, or quite possibly another crisis that we haven't yet found.
This week, on Zeed we're letting you in on how to analyse EFTs and Index funds easily, how venture capital actually works, and why PepsiCo recorded higher than expected earnings last quarter.
From our community, we're looking into how the new PM could fix Britain's financial issues, and the leaked document that could curb unreasonably high gas prices.
This week's deal dives into JetBlue's £3.8 billion acquisition of Spirit Airlines, and on the podcast, we caught up with Kamran Miah to get his top tips on breaking into investment banking.
📈 ETFs and Index Funds
How to analyse any index fund or ETF in 5 simple steps every time...
🤔 What is Venture Capital?
We hear the term used a lot, but what does Venture Capital actually mean, and what do VCs actually do? Watch this to find out...
🥤 PepsiCo's Increased Earnings
PepsiCo is one of the world's biggest multinational food and beverage corporations, and last quarter they recorded much higher than expected earnings. What does this mean for investors? Watch this to learn...
👋 Financial Markets Welcome New PM
On Monday, Rishi Sunak became the new Prime Minister of the UK. After a month of political and financial turmoil, financial markets are welcoming of the change, seeing Sunak, who previously worked in finance and was chancellor under Boris Johnson, as a safer and more cautious pair of hands than Liz Truss.
Moments after the announcement that Sunak would take the place as the next Prime Minister, the pound rose 0.15% to $1.13, vs $1.11 on Friday.
On the same day, it was announced that a future rise in interest rates will be lower than expected, with markets now expecting the Bank of England to set rates at slightly less than 5%, lower than the 6% expected in the weeks following Liz Truss's "mini" budget.
The Covenant of Mayors Investment Forum has just taken place in Brussels. Before the event, a draft of a document from the EU commissioner's last meeting was leaked and revealed their plans. They proposed a legislation that would grant the EU the power to intervene in markets and set a "maximum dynamic price" for the price of natural gas traded from the TTF exchange, a virtual trading point in the Netherlands.

The document added a couple important details: these powers are only to be exercised as "a last-resort measure" to curb unreasonably high gas prices, and the emergency ceiling should only remain for three months.

If passed, this law will give the EU another method of curbing energy prices if Russia decides to completely cut off its gas supplies to Europe, which are already currently at less than 25% of what they were near the end of 2022, next year.
For more bite-size market updates, visit our community!
JetBlue acquires Spirit Airlines for $3.8 billion
JetBlue Airways Corp (NASDAQ:JBLU)
JetBlue Airways Corporation is a major American low cost airline, and the seventh largest airline in North America by passengers carried. The airline is headquartered in the Long Island City neighborhood of the New York City borough of Queens.
Spirit Airlines Inc (NYSE:SAVE)
Spirit Airlines Inc. is a major American ultra-low-cost carrier headquartered in Miramar, Florida, in the Miami metropolitan area. Spirit operates scheduled flights throughout the United States and in the Caribbean and Latin America.
Details
JetBlue's main aim with the deal is to compete with the USA's largest airlines, which control about 80% of the US market.
This acquisition comes a year after JetBlue formed the NorthEast Alliance by merging with American Airlines.
This combination is expected to boost JetBlue from the sixth to fifth largest airline in the US with a ~9% market share, increasing competition among top airlines.
Stats
Total acquisition cost: $3.8 billion
Cash transaction paying $33.50 per share
The deal includes a prepayment of $2.50 per share in cash payable upon Spirit's stockholders' approval of the transaction, and a ticking fee of $0.10 per month until January 2023.
In this episode we spoke to Kamran Miah, formerly at JP Morgan, who is now an investment manager at Sarasin & Partners. This is full of tips and insights about breaking into the Investment Banking industry.
We'll catch you again next week, until then, make sure you're signed up to our community, and follow us on LinkedIn, Instagram, and Twitter! If you have any feedback or want to join our team, send us a message!
- Finance Focused Team